Bachelor's Guide To Libations
$12.95 + GST
The Bachelors Guide to Libations is a 125 page bar guide including drink and snack recipes, drinking and social tips, cartoons, humor, and more. Read more about this internationally celebrated series below. Sample pages are included.
1000 in stock
Description
The Bachelors Guide to Libations
Best Selling Book Series for Men (single or otherwise)
The Bachelors Guide to Libations is a best selling, must-read bar guide for any bachelor who entertains (either his friends or himself).  This 126-page mix (and twist) on surviving and imbibing is illustrated by internationally renowned cartoonist Yardley Jones, known also for his political cartoons enjoyed by past Presidents of the United States.  It is also  — bar-none — an essential tool for the bachelor who likes to party, drink and eat – either alone or with friends.  Furthermore, it is the perfect gift book at any time of the year for the single or married man, or young student.  Topics include: Beer, Wine & Port, Champagne, The Hard Stuff, Cocktails, Shooters, Non-alcoholic. How you Know You Have A Bite Lines So Bad They Might Work, Party Ideas, Party Checklist, Glasses, Toasts and Hangover Cures. Your guy will learn about wines, cocktails and shooters. There's even a guide to what kind of glasses should be used for different types of drinks. There's friendly advice on social strategies for the fellow who might be a little shy. The simple index helps you quickly find the drink you're thinking of mixing. All in all, it's why over 300,000 copies of the Bachelor series has sold internationally! If you have a bar, add this bar guide. It won't disappoint. And, last but not least — cheers!
CLICK ON IMAGES TO ENLARGE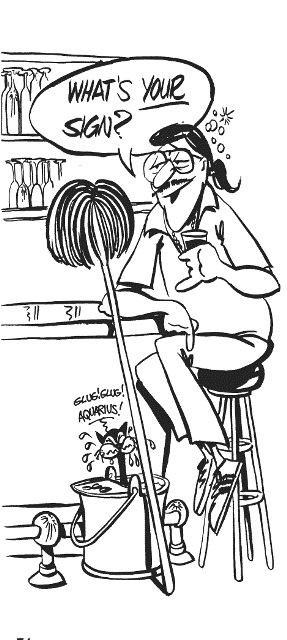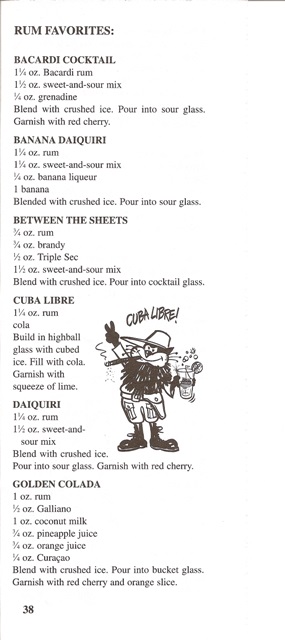 "What I've enjoyed most about this book, which I always use, is that it is simple and fun. But truly, the information is perfect and it's easy to read. The drink mixes are terrific.  I've learned something finally about wines and drinks like martinis. Even the hangover cures are cool. This is definitely a great bar guide for guys, single, married, doesn't matter."
Additional information
| | |
| --- | --- |
| Weight | 0.195 kg |
| Dimensions | 25.5 × 10 × 1.2 cm |